Couples Bathroom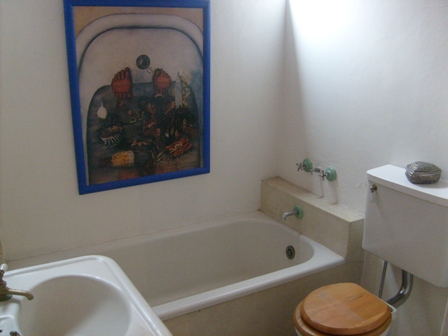 Left as it was, his bathroom is on the second floor of the 4 floor house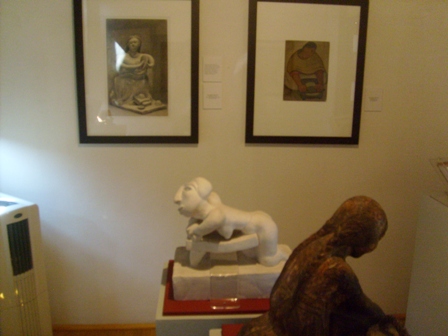 Love Letters and Correspondance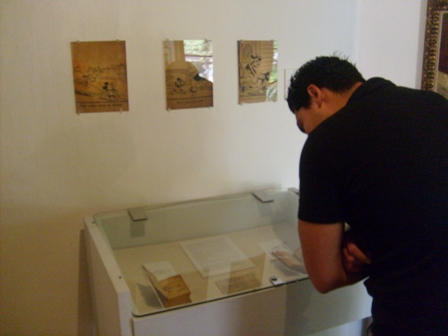 There are many glass cases with letters and artifacts written to and from Diego and Frida.
Studio- Insight Into an Artist Life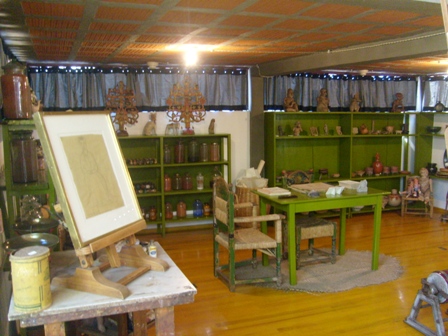 Everything is left how it was..even unfinished work and used paints and brushes

First Floor Layout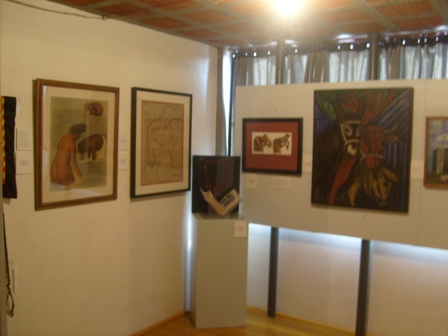 Most of the worf is presented like this, The first 2 floors have two rooms simlily layed out
3rd Floor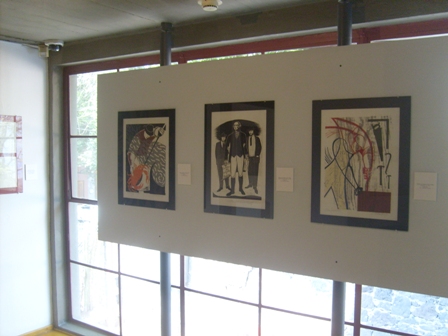 The floor below the studio. This looks out onto the side of the house shown above.
Top Floor Studio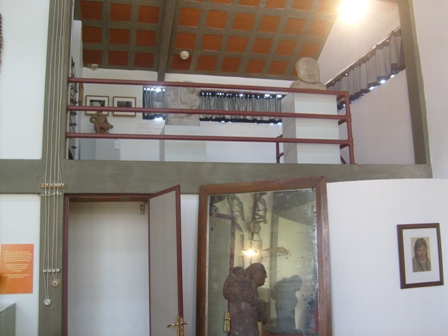 The top floor also has a balcony that looks over the studio, and accsesses the top of the house
Unfinished work
Another great view of the huge studio. The emense light that enters brings life to the studio